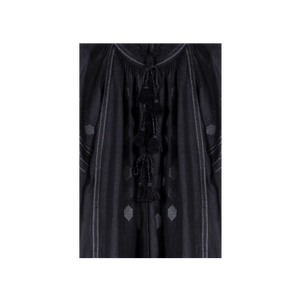 Kilim Dress with Gypsy Sleeves
Regular price
US $1,750.00
US $1,750.00
US $0.00
Made of our thinnest linen, so it will be a bit transparent.
100% Linen
Button-Snaps down the front
Dry Clean only
Black/Black-Grey
Style Code: DM-GYP/CP-1
Note on sizing:
This classic Vita Kin silhouette suits a wide variety of body types, and comes in 2 sizes which differ primarily in length.  Women shorter than 167cm, regardless of dress size, should choose the size XS.