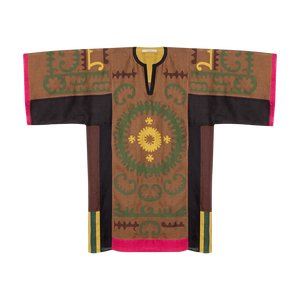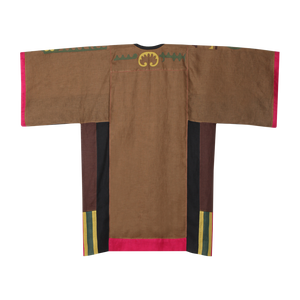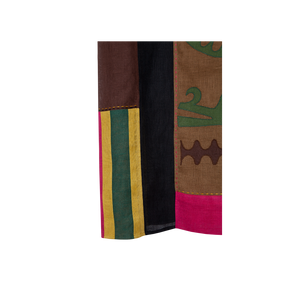 Santal Kaftan Dress
Regular price
US $2,125.00
US $2,125.00
US $0.00
The shape of this luxurious kaftan dress is inspired by the traditions of Northern Africa, while its decoration is drawn from the ancient Suzani patterns of Central Asia.  The appliqué is painstakingly cut out by hand, then further embellished with hand-sewn stitching to achieve an authentic effect.
Made in an exotic bronze khaki and decorated with pepper-green and lime-colored appliqué.  The fuchsia accents give this dress a lively coloration. 
Made of a double layer of ultra-thin high quality linen so that it's soft and light, but not transparent.
The sleeves feature an elastic band so that you can cinch them up along your arm. Handy pockets let you carry your essentials.
Since this dress has a looser fit it's made in 2 sizes.  Please see our size guide for more details, or write to us for sizing advice.
100% Linen
Dry Clean Only
Khaki/Pepper Green-Lime
Style Code: KF-0107/STL-1